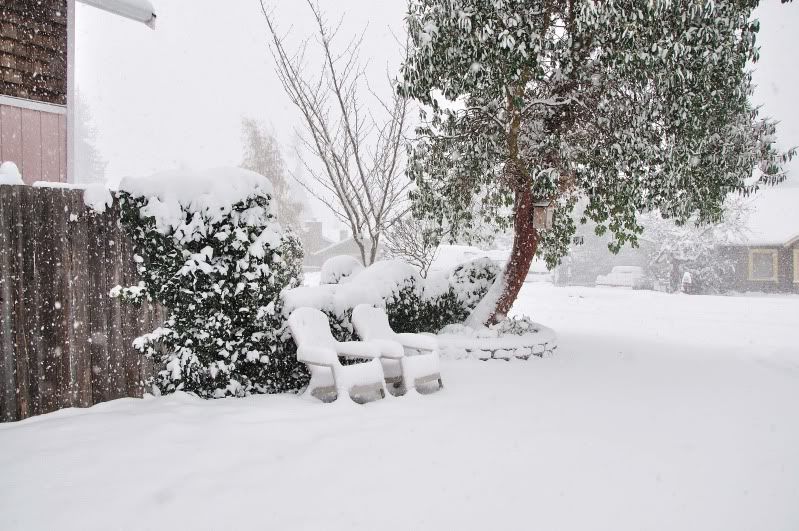 So in the last two days we've received (much to our dismay) 12 inches of snow. I took these photos around 1pm yesterday and it was still coming down. As you can tell by how blizzard like the pictures are.
School has been canceled two days in a row. When it snows here it cripples our little town. We don't have the equipment to keep up with this much snow. The roads are covered with compact snow and ice. This has put our Thanksgiving travel plans up in the air. Oh poo. If we wake up tomorrow and the roads are looking okay, we'll drive to Oregon. If the roads are still looking like Antarctica, then we stay home and have mexican Thanksgiving. I'm afraid of the latter because my children will stage a mutiny if I don't cook turkey.
It's currently 22 degrees. The sun is shining. The snow has stopped. But, DANG, is it cold!
In other news, much better news in fact, I won a contest! ME! Isn't that awesome! My dear, darling Husband showed me this
really cool blog called BOOOOOOOM.com
and I entered a drawing for a pair of
Interpol
tickets, AND won!
Going to Vancouver in January YO! to see Interpol! Epic date night!