Oh Brixton. This guy, seriously, is something else. I never could have imagined that having him would be as much fun as it has turned out to be. He makes me laugh everyday.
He is inquisitive and boisterous. He takes every opportunity he can to yell at the cats. Or his brothers if they aren't paying attention to him.
He is so smart. One afternoon, in about two minutes he figured out how to drink out of a straw. Just by watching me. He doesn't miss a beat. Such a busy body.
He is a happy baby (except a night when he doesn't sleep). He is always smiling and laughing. He loves his bath, to eat, to be outside and to play Julian's keyboard.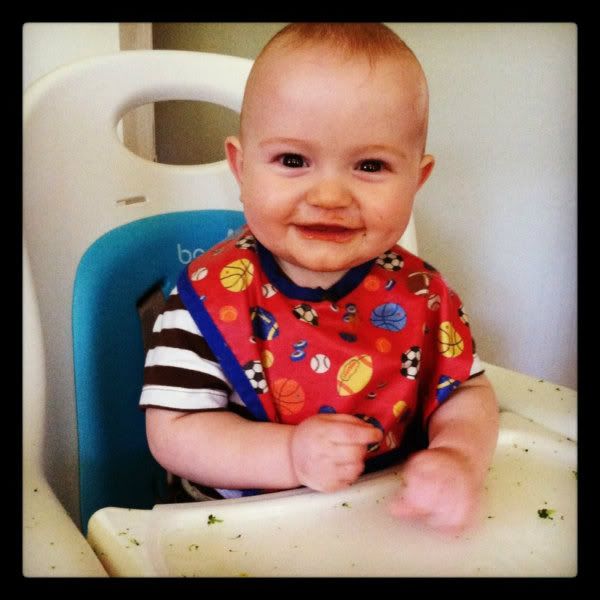 He is growing up too fast. Two teeth have sprouted in the last month. And I know there are more coming.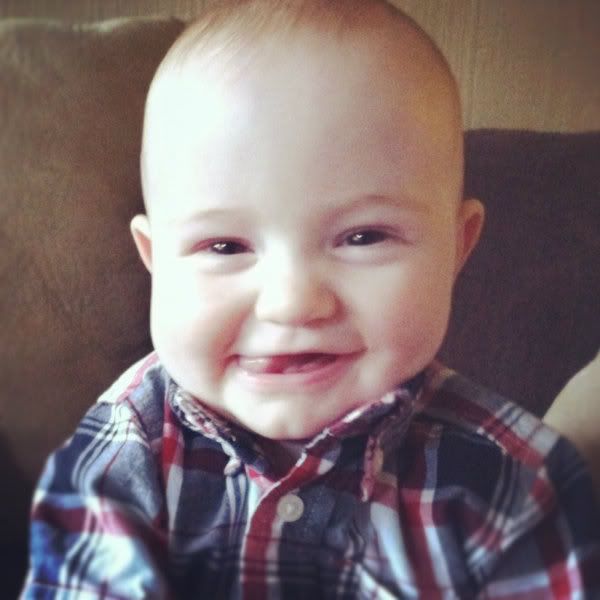 He is so much fun. Watching him with his brothers is such a treat. They love him, and it is so obvious he loves them.
We are so in love with this little guy and all his ways!